Why 7-Eleven
To continue bringing modern convenience to current and emerging markets.
We have nothing in store but a strong career for potential partners like you.
We believe that one of the most important resources in our business is our people. Through that belief, we ensure that a career is established and not just another employment for our workforce. As we continue to achieve our goals, the members of our family also grow with us.
If career is what you are looking for, it may just be your luck.
for more information or you may send your resume to hrd@7-eleven.com.ph.
Why we love working at 7-Eleven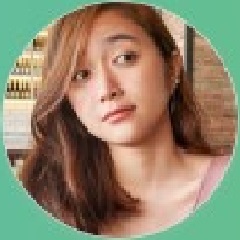 "I've gained so much knowledge and experience while working here. I also enjoy working with a lot of people who are not only good at what they do, but are also kind and friendly."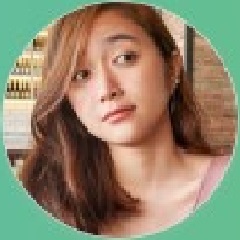 Riyah
Software Quality Assurance
"There is so much more in working here. It is fun and a lot of good stuffs to learn. They are super friendly and approachable."
What we offer
In House Trainings
In order for us to continually support the growth and excellence of our employees, training programs for both behavioral and technical are constantly improved and implemented through in-house and external trainings:
Few of our Technical Trainings:
Customer Service Programs
Operations Training Program
Negotiation Skills Training
Communication Skills Training
Few of our Behavioral Trainings:
Time and Stress Management Training
Leadership Trainings
Human Relations and Values Enrichment
Career Development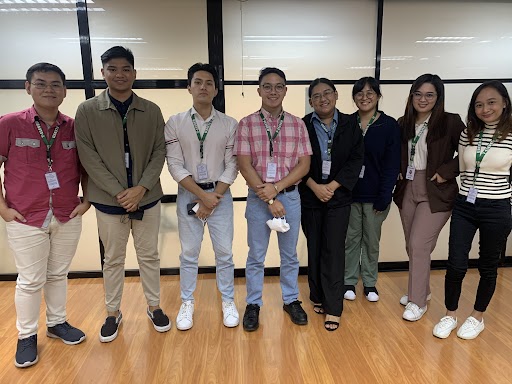 Employee Welfare Programs
In 7-Eleven, we highly value our employees. To further motivate the members of our organization we provide: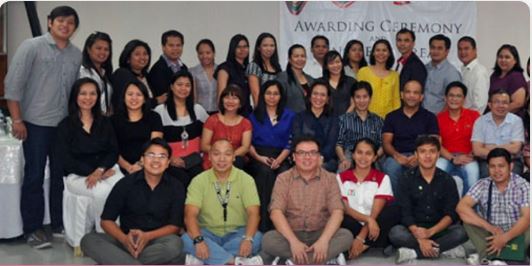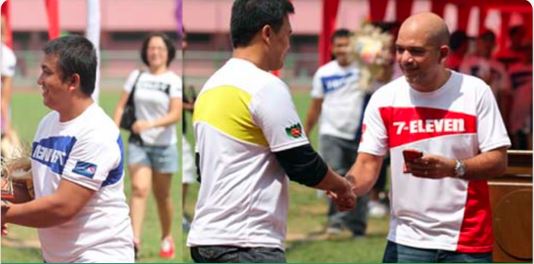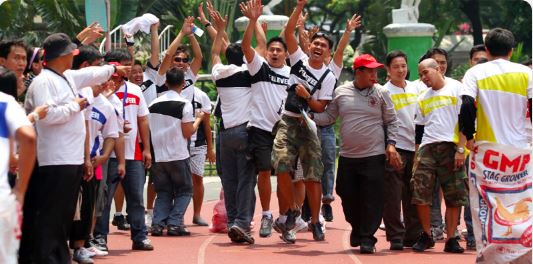 Job Openings
The World's No. 1 friendly neighborhood store is looking for aggressive and independent individuals to fill in the following positions:
Qualifications:
Graduate of Civil Engineer

Experience on equipment, research, and development

Can communicate effectively both oral and written.

Proficient in Computer applications (MS Office software)

Willing to travel and be assigned on provincial projects as part of performance of duties.

Ability to work under time pressure.
Job Responsibilities:
Checks plans and/or specifications of store layout.

Prepares documents for construction.

Conducts job site inspections.

Involvement in project bid meetings
Qualifications:
Candidate must possess at least a bachelor's Degree in any field 

Fresh graduates are encourage to apply

Willing to work on a shifting schedule. 

Knowledge of all store operations is an advantage but not required

With excellent interpersonal skills, good at multitasking

Applicants must be willing to transfer locally as part of the job.
Qualifications:
Candidate must be graduate of Bachelor's Degree in Business Studies/Administration/Management, Marketing or equivalent.

With keen business sense and can withstand pressures

Excellent communication skills both orally and in writing

Proficient in MS Office applications 

Willing to do field work.

Fresh graduates are encouraged to apply.
Job Responsibilities:
Implement site expansion strategies of the company.

Conducts trade area identification and site selection.

Negotiates terms for new and existing stores.

Prepares market development/activities.
Job Summary
Assist in overseeing and managing daily kitchen operations, quality standards and financials with the aim of timely delivering fresh products to selected stores.
Qualifications:
Candidate must possess at least Bachelor's Degree in Industrial Engineering or HRM.

At least 1 Year(s) of working experience in the related field is required for this position, fresh graduates are highly encourage to apply.

Required Skill(s): Quick-serve restaurant (QSR)/fast-food industry, Interpersonal skills, Oral and Written communication skills.

Inclined to accept shifting schedule.
Job Responsibilities:
Ensures that the Standard Operating Procedure, Quality Standards and Compliances (HACCP, Good Manufacture Practices, etc.) are observe.

Minimizes deviation in terms of food quality and freshness from raw material to cooking to deliver to stores.

Ensures high accuracy of the inventory management of kitchen. 

Prepares and submits reportorial requirements needed in a timely manner and with great accuracy.
Qualifications:
Candidate must possess at least Bachelor's Degree in any field.

Fresh graduates are welcome to apply.

Excellent oral and written communication skills

High Interpersonal skills

Willing to report at the office.

Able to travel as part of the job if needed.
Job Responsibilities:
Sourcing for potential franchisees and reviewing their qualification and assessment the truthfulness of the credentials submitted.

Conducts profitability and performance analysis of stores ready for franchise.

Conducts scheduled briefings at head office or outside office to interested candidates.

Prepares initial correspondence and preliminary documentation to franchise renewals.
Qualifications:
Graduate of Bachelor's Degree in Business Studies/Administration/Management or equivalent.

Excellent Oral and Written Communication skills, good negotiation, and interpersonal skills.

Willing to do fieldwork as part of the job.

Must be a computer literate.

Fresh graduates are welcome to apply.
Job Responsibilities:
Manage assets between the company and property owners.

Marketing / Management of sublease space to generate additional income for the company.

Negotiates term for leasing of space and to proprietor for rent reductions.
Qualifications:
Must be a graduate of BS Accountancy, a Certified Public Accountant is an advantage but not required.

Fresh graduates are encouraged to apply.

With excellent communication skills both orally and in writing

With effective interpersonal and leadership skills

Willing to do field assignments and extended hours if needed.

Proficient in spreadsheet and other window based applications. 
Job Responsibilities:
Performs financial, operational, compliance audits, control assessments as well as consultation services to ensure that organization's internal controls, processes, and policies are adequate, effective and in compliance with regulatory principles, industry standards and best practices.

Participates in planning, executing, and presenting to management audit results and recommendations, including report writing and follow-through of open issues.

Makes or assists discussing findings, recommending corrective actions, and suggesting improvements in operations and reductions in cost.

Assists in the preparation of the annual audit plan.

Assists in conducting risk assessment and determine the risk exposure.
Qualifications:
Bachelor's Degree in Accountancy or any related course

Highly organized and attention to details

Has positive attitude 

Ability to work under time pressure.
Job Responsibilities:
Maintains the subsidiary ledger for receivables.

Facilitate collection of accounts that are due and overdue.

Prepares the Income Statement, Open Account, Account Schedule, reconciliation, and analyses.

Prepares the Journal Vouchers in General Ledger.
Qualifications and Skills:
Ability to plan and direct complex technical projects.

Competent in SQL

With technical knowledge and tools training regarding data models and database design development

Strong written and verbal communication skills

With strong analytical skills and can disseminate significant amounts of information with attention to detail and accuracy

Ability to create effective support documentation.

Knowledge in other programming software such as R, Power BI or Python is a plus.
Job Responsibilities:
Collaborate with different business units and work closely with management to prioritize business and information needs.

Identify various data sources to address stakeholder needs and better understand the entirety of business systems and operations.

Identifies, analyzes, and interprets trends or patterns in complex data sets.

Develops and maintains applications and databases by evaluating user needs then transforming it to technical requirements of the software systems.
Job Summary
The Talent Development Specialist will be responsible in the effective conceptualization, execution and delivery of training programs to constantly improve skills of employees in areas that involves technical job aspects, business operations or effective management. 
Qualifications:
Bachelor's degree of Psychology, Behavioral Science, Management, or any equivalent related course.

With at least 6 months – 1 year related work experience

With good oral and written communication skills and people-oriented

Adept with a variety of multimedia training platforms and methods

Ability to evaluate appropriate training programs.

Can work with minimum supervision and able to handle work related pressure.

Willing to report at the Head Office
Duties and Responsibilities:
Conceptualizes training modules based on identified needs of employees

Prepares training materials and other logistics for conducting workshop or seminars.

Conducts research on latest trends and best training methods

Facilitate different trainings and orientations as assigned.

Evaluates trainee's examination, provides records and consolidate results
Qualifications:
Candidate must be Graduate of Law 

Must have 1 year experience specialized in Law/Legal Services or equivalent.

Ability to communicate clearly and effectively both orally and in writing.

With background in establishing and implementing policies and procedures
Job Responsibilities:
Assists in drafting/reviewing contracts, policies, legal papers and other documents and correspondences.

Provides legal research for rendering of legal opinion, legal updates, and legal representation.

Takes responsibility of representation or liaison with different agencies, administrative bodies and courts as required.
Job Summary
Assuring return of investment by conducting studies, assessment, and valuation on quality and standards; and to ensure maximum utilization and life on all store equipment. 
Qualifications:
Graduate of Bachelor Degree in Mechanical or Electrical Engineer

With basic mechanical and electrical technical knowledge including the use of electrical tools and devises

Proficiency in computer applications such as Microsoft Office (MS Word, MS Excel)

Ability to maintain and prepare clear and accurate reports.

Data driven and analytical.

Ability to work under heavy time pressure and mostly in fieldwork.
Job Responsibilities:
Conducts technical evaluation for new and alternative equipment, including cost-savings devises.

Creates baseline data for current equipment including performance.

Provides recommendation for maintenance practice improvements.

Conducts random evaluation on store maintenance condition and provide recommendation.

Provides general and specific reports on equipment condition.

Provides feedback on service providers regarding process and recommends control and other measures to improve quality of work. 
Job Summary
Responsible for the planning and implementation of the overall company strategy to optimize and develop the workforce to their full potential in support of the company's business operations and strategy.
Job Responsibilities
Assesses the organization's and manpower capacity to support programs and projects on expansion.
Recommends the best training intervention suited to the company's culture and employee's capacity.
Proposes and Plans cross training programs and career ladders for each position.
Implements all programs and initiatives on organizational development in a time and efficient manner.
Conducts research and best practice on organizational development and intervention.
Conducts audit and interviews as well as other mode of verification to determine compliance to standards and programs.
Provides feedback through reports and presentations findings to compliance and/or projects as well as recommendations.
Minimum Qualifications
With at least 1-2 years related work experience as a Specialist in handling Organizational Development in a similar industry.
Adept in project management and maintain a high-level of confidentiality.
Advances skills in spreadsheets and other MS applications.
With experience in establishing and implementing policies and procedures.
Must have excellent interpersonal and management skills.
Ability to prepare clear accurate and comprehensive reports and recommendation.
Interested applicant/s may submit their comprehensive resume with latest 2×2 picture thru:
Philippine Seven Corporation
Human Resources and Administration Division
7th Floor Columbia Tower Ortigas Avenue Mandaluyong City
Tel. No.: 7055200 loc 270 & 272